Online Exam Management System
The "Online Exam Management System" is a seamless software designed and developed to easily manage all the online examinations at one place.
Our System
We have designed our system in such a way that it can easily conduct online examination (both subjective and objective type). You can also track record of the same.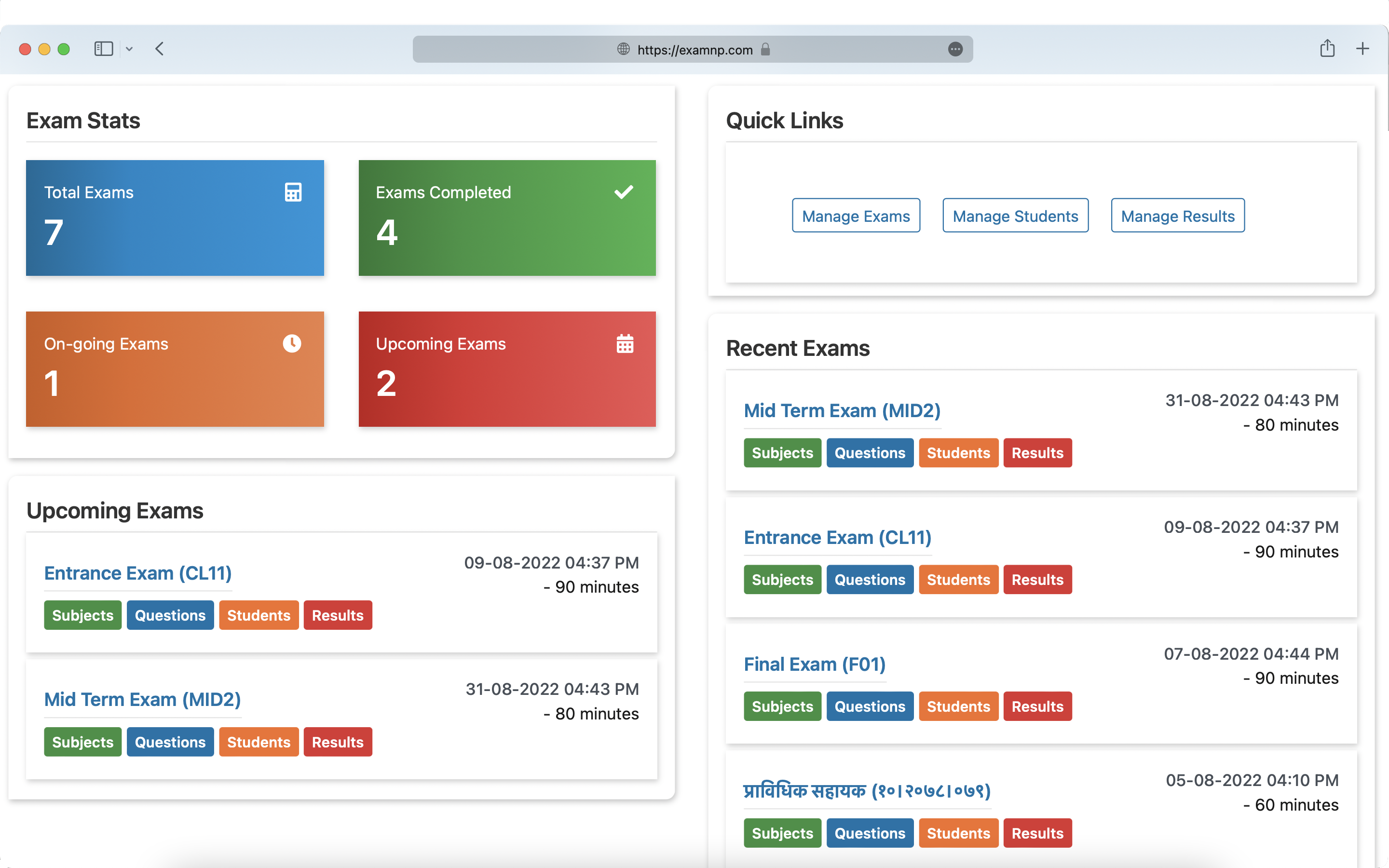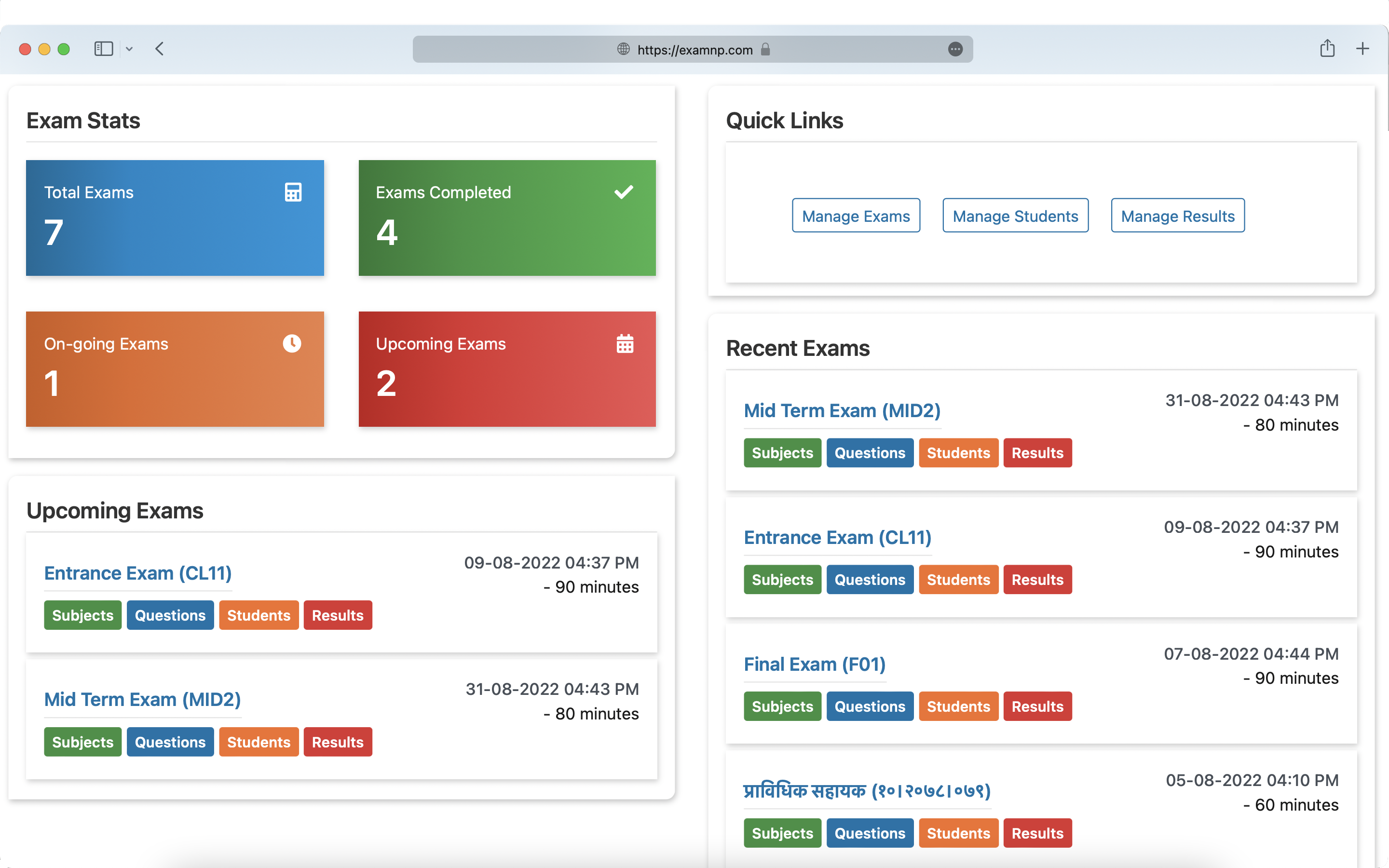 Manage Exams
It is so easy to manage ongoing and scheduled exams.
Manage Students
It is very much easy to manage the students giving the particular exams.
Manage Results
Our system automatically evaluates the answersheet and generates the results accordingly so that admin doesn't have to work hard.
Get The OEMS Software
Get "Online Exam Management System" and start taking exams online today.